I thought this might be a good time to excerpt and link
The Challenge of Terror
, written by John Paul Lederach in the days that immediately followed September 11, 2001.
Lederach is a Professor of International Peacebuilding
at the University of Notre Dame. Clearly, the U.S. government didn't heed his advice when responding to the events of 9/11/01, but I still think the essay is worth reading. And, since the media is busily revisiting everything else about that tragic day, I can't think of any reason *not* to revisit
these thoughtful words
.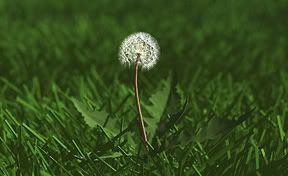 Military action to destroy terror, particularly as it affects already vulnerable civilian populations will be like hitting a fully mature dandelion with a golf club: This will further perpetuate the myth of "evil United States military might" and will assure yet another generation of recruits.