Originally posted elsewhere on December 31, but I wanted to share it here as well. And it is still January, so here goes...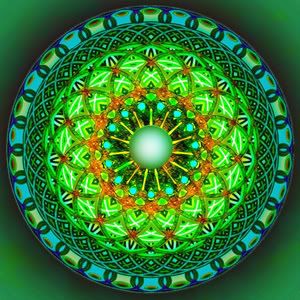 Holy Mother...Loving Father...
Source of All That Is...
Oh--You know who You are!
That daughter You gave me said a funny thing yesterday:
"It seems like God has gotten shy over the years"
(Meaning You don't talk to people like in the "old days")
I said I wasn't sure that was true--
that sometimes it just doesn't get written down
Sometimes people aren't sure it's really You
(Or are afraid to believe that it is)
And I told her of the time I heard from you
(or one of Your "people")
"Help heal the world" were the words I heard
while lying in bed early that morning
And then You held me close
Maybe I imagined that, but it didn't matter
The words felt real enough, and the need for healing was real,
so I promised that I would
Later I learned about
tikkun olam
,
the Hebrew phase which translates to "repairing the world"
That confirmed the notion that the call to help heal the world was true and real...
It's also impossible
There can
never
be enough glue, tape, bandages, needles and thread, hammers and nails, hope, patience, and love, to get the job done
I suppose that's why the baptismal vows say, "I will,
with God's help
"
So as we begin a new year, I ask again for Your help
Help me to find the strength, energy, and love to keep working
to mend that which is broken,
both in myself and in the world You entrusted to our care.